Living In the Happily Ever After…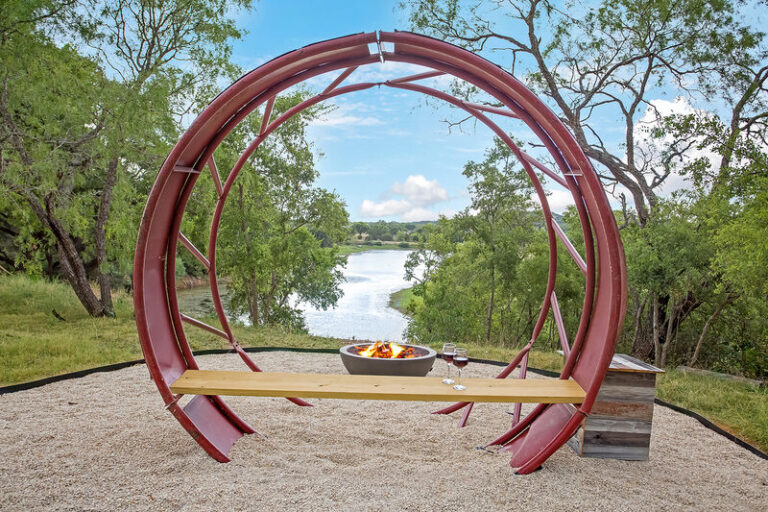 The calendar says it was years, but it often seems like moments ago, when the minister pronounced us "Man and Wife."  A handful of hours later, our tires crunched upon a pebble driveway, parking at a lovely bed and breakfast where we would spend our first night of wedded bliss together and experience our first brush with the darling town of Fredericksburg.  The destination was so captivating that we turned our trip to Fredericksburg into a tradition, spending one wedding anniversary after another in whatever adorable B&B we could find and afford.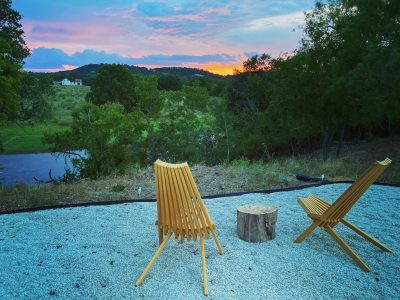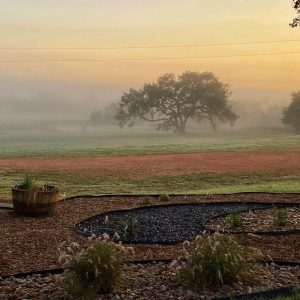 The small town sprouted, as did our budding family.  Our May-flower daughter arrived first, somewhat ironically keeping us home-bound from our annual Fredericksburg tradition.  Her "little buddy" brother gave her a playmate a couple of years later.  Finally, their baby sister joined the gang, offering a dash of sparkle.  While family, friends, and faith filled our lives for a healthy spell, the idea of sharing our passion for unique design, whimsical experience, and the quaint essence of our favorite Gillespie Getaway never flew far from our thoughts. 
Finally, the dream became a reality when we were blessed to discover the perfect property at the western edge of town.  Sitting on a ridge overlooking Baron's Creek and a picturesque farmhouse, we enjoyed deer-inhabited rolling acreage offering the privacy of a rock/wood country cottage and rustic guesthouse, yet we were still only a hop, skip, and a jump from the bustling Main Street of Fredericksburg. The only thing missing was the privilege of opening this historic treasure up to visiting guests, so that they, too, may become enraptured with the town we'd come to love and know so well.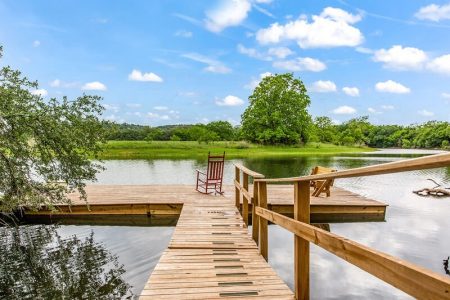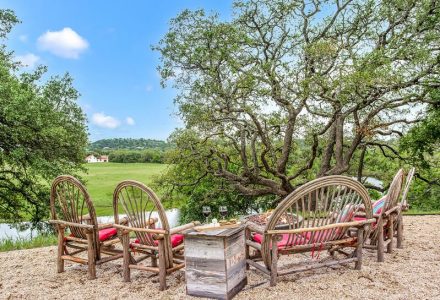 Friends and family jumped in to help us chase our dream and turn the hidden gem into the magical hideaway we lovingly deemed, "Rockwood Waters," featuring our first one-of-a-kind guesthouse, "Glowing Embers," followed soon thereafter by the rekindling of "The Rockwood" historic farmhouse.  These places embodied the fireside repose experienced by a cowboy with his gal as dusk settled in amongst the surrounding rocks and woods, where they took off their boots to warm themselves by the glowing embers while the sun slipped behind the mountains at their backs. We hope that you, too, can come sit and stay awhile, allowing us to share this hideaway with you, even if it's just for a night or two. In the meantime, here's to living in the "happily ever after."  God bless.